Irish wildflowers




Photographs: Co.Cork





Hemp-agrimony
Eupatorium cannabinum
CnŠib uisce
Family: Asteraceae

Flowering time: July-September. Perennial. Native.

Large much-branched panicles of tiny reddish-pink flowers.
Palmate leaves with 3-5 toothed, lanceolate leaflets.
Branch leaves undivided, with very short stalks.
Branched, reddish stems. Tall downy plant. Height: to 120cm.

Damp ground, waterside, woodland, marshes, wet heaths. Also grows on drier
ground, roadsides, waste ground.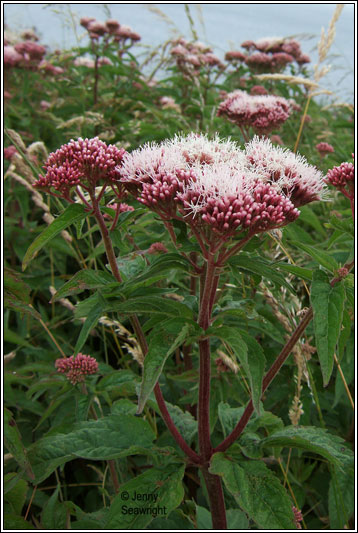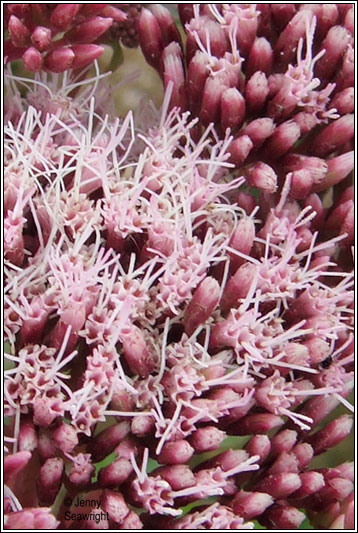 Photographs above: Co.Cork. July 2007