Irish wildflowers




Photographs: Co.Cork





Musk Storks-bill
Erodium moschatum
Creagach muscach
Family: Geraniaceae

Flowering: May-July. Annual. Probably introduced.

Similar to Common Storks-bill, but flowers unspotted, mauver-pink.
Hairy flower-stalks. Leaflets shallower-toothed, stipules blunt.
Sticky/hairy plant, sometimes smells of musk. Height: To 30cm.

Coastal, found on waste ground, roadsides, walls, dunes. Most frequently
found on E and S coasts of Ireland.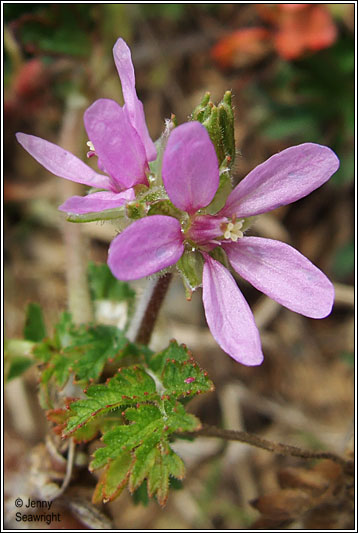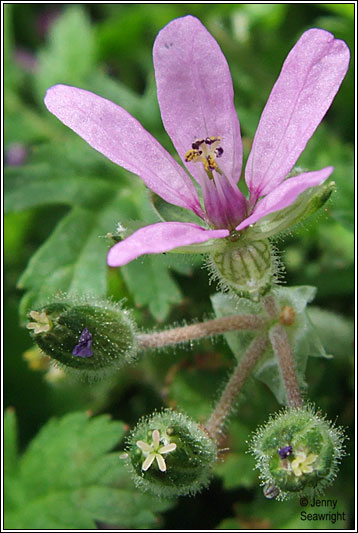 Photographs above: Kinsale, Co.Cork. July 2007