Irish wildflowers




Photographs: Barleycove, Co.Cork





Burnet Rose
Rosa spinosissima (R. pimpinellifolia)
Briúlan
Family: Rosaceae

Flowering time: May-July. Deciduous shrub. Native.

Creamy-white or pink flowers with un-lobed sepals. Purple-black rose-hips.
Leaves sometimes flushed green-purple with 3-5 pairs of small leaflets. Stems with stiff bristles and narrow prickles. Suckering, sometimes prostrate. Height: to 50cm.

Usually coastal on dunes, cliffs and grassland, also found inland.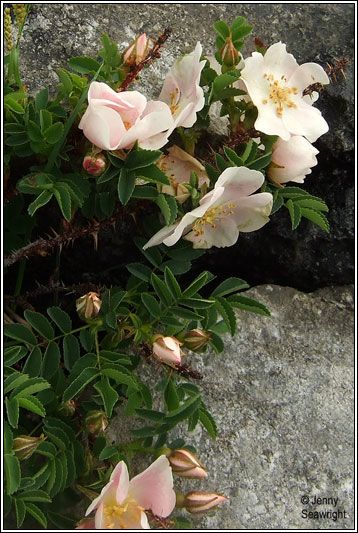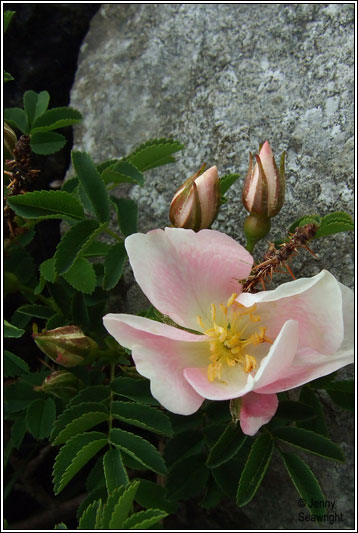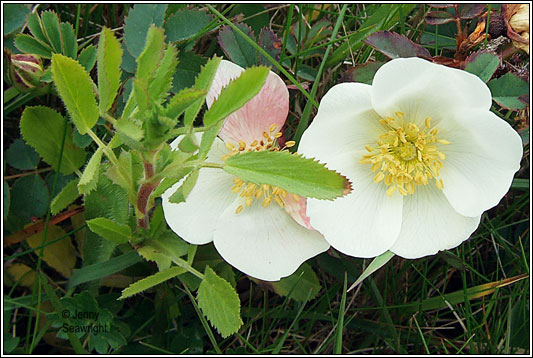 Burnet Rose. The Burren, May 2008 and Barley Cove, Co.Cork. May 2007