Irish wildflowers




Photographs: Co.Cork



Creeping Willow
Salix repens
Saileach reatha
Family: Salicaceae

Flowering: April-May. Deciduous bush or undershrub. Native.

Short catkins on leafy stalks. Crimson fruit, covered in white hairs.
Small oval leaves, pointed, usually un-toothed, silky white hairs on undersides.
Prostrate and erect woody stems. Creeping rhizomes.
Height: Prostrate forms to 50cm, erect forms to 1.25m.
Salix repens ssp. argentea has hairs on both sides of leaves.

Locally frequent coasts of N, W and SW Ireland. Coastal dunes and heaths,
found inland on moorland.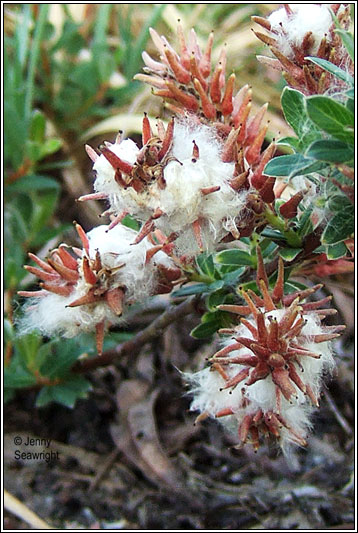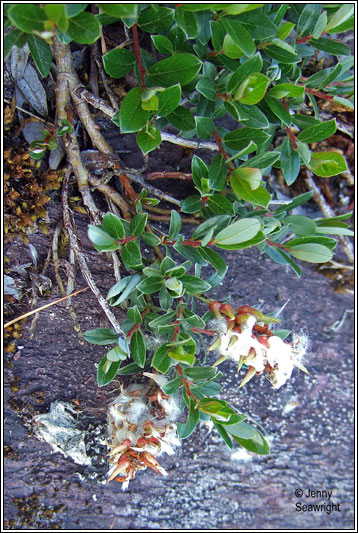 Above: Creeping Willow. Seal Harbour, Glengarriff, Co.Cork. April 2007