Irish wildflowers




Photographs: Goleen, Co. Cork

Borage
Borago officinalis
Borráiste gorm
Family: Boraginaceae

Flowering time: May-August. Annual. Garden escape. Introduced.

The bright blue 5-petalled flowers are in loose clusters. The leaves are very bristly, the lower leaves stalked, the upper leaves narrower and unstalked. Often planted as a nectar source for bees and other beneficial pollinating insects. Height: To 60 cm.

An occasional garden escape or discard on waste ground and roadsides.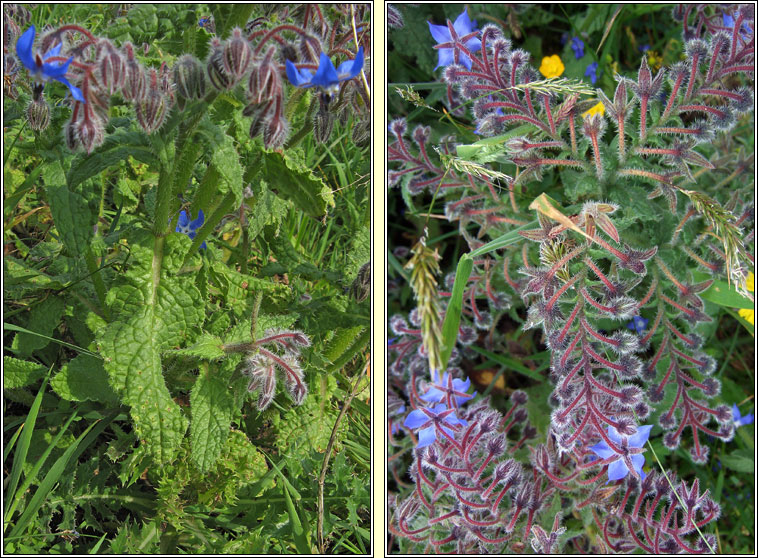 Borage, Borago officinalis, Borráiste gorm