Irish wildflowers




Photographs: nr Durrus, Co.Cork





Tree-mallow
Malva arborea (Lavatera arborea)
Hocas ard
Family: Malvaceae

Flowering time: July-September. Biennial. Native.

Large pink-purple flowers, dark-centred, purple veined.
Rounded 5-7 lobed leaves, large, velvety. Woody lower stalks,
downy-haired above. Shrub-like appearance. Height: To 3m

Nutrient-rich shallow soil. Frost sensitive, restricted to milder
coastal areas. Native near NE, S, W coasts, introduced E coast.
Also found as a garden escape.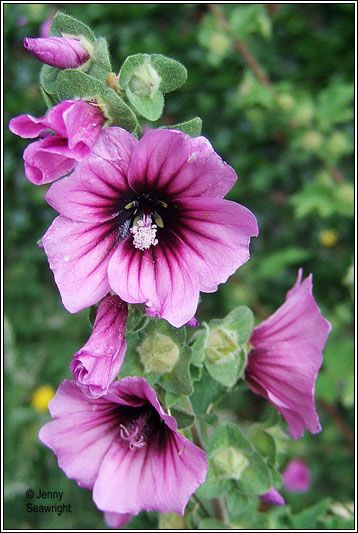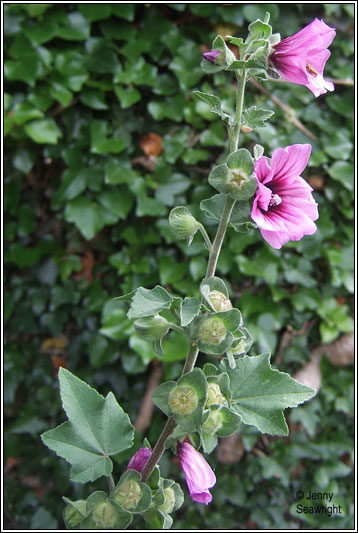 Photographs above: Near Durrus, Co.Cork. June 2007