Irish wildflowers




Photographs: Co.Cork



Bucks-horn Plantain
Plantago coronopus
Adharca fia
Family: Plantaginaceae

Flowering time: May-July. Biennial. Native.

Flower spikes are brownish with yellow stamens. Spikes shorter than stalks.
Spreading, flat, basal rosette of leaves, more/less deeply pinnately lobed.
Unridged flower stalks. Usually hairy, leaves variable in shape. Height: 10-25cm.

Mainly coastal on dry sand, gravel, short turf, rocks, cliffs.

Related: Sea Plantain, P. maritima. Unlobed, erect, fleshy leaves.
Longer flowering spikes.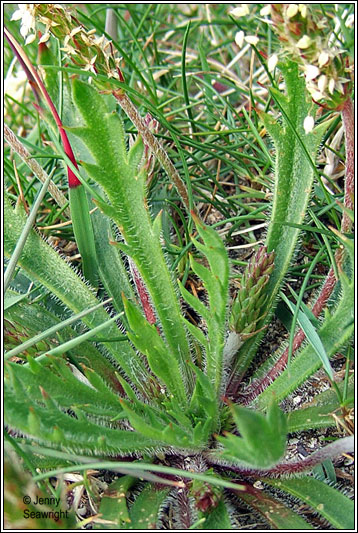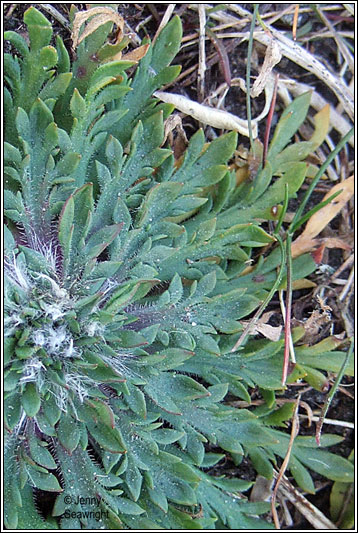 Photographs above: Barleycove, Co.Cork. April 2007