Irish wildflowers




Photographs: Macroom, Co.Cork





Rue-leaved Saxifrage
Saxifraga tridactylites
Móran balla
Family: Saxifragaceae

Flowering time: April-May. Winter annual. Native.

Small 5-petalled white flowers, in terminal or axillary cymes.
Leaves fleshy, stalked/stalkless, entire or with 3-5 oblong lobes.
Stem leaves smaller, simp,e. Leaves, stems often reddish.
Glandular-hairy. Usually branched. Height: 2-15cm.

Mainly on limestone, on rocks, gravel-pits, sandhills. Also on walls, pavements.
Most frequent S, W of central Ireland.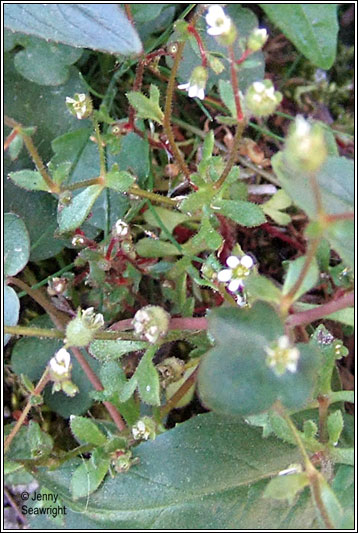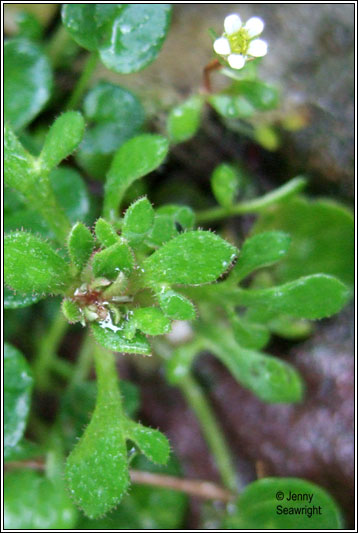 Photographs above: Macroom, Co. Cork. March and April 2007