Irish wildflowers







Photo above: Paddy Berry, Wexford



Great Mullein
Verbascum thapsus
Coinnle Muire
Family: Scrophulariaceae

Flowering: June-September. Biennial. Native, also garden escape.

Very tall, dense, spikes of yellow flowers. 5 stamens, stalks white-haired.
Basal leaves broad elliptical-oblong, white-woolly, tapered or short-stalked.
Stem leaves decurrent (continue down stems). Round woolly stem, usually
un-branched. Height: To 2m, but often less.

Waste ground, quarries, roadsides, rough grassland, walls.
Less frequent in N and W Ireland.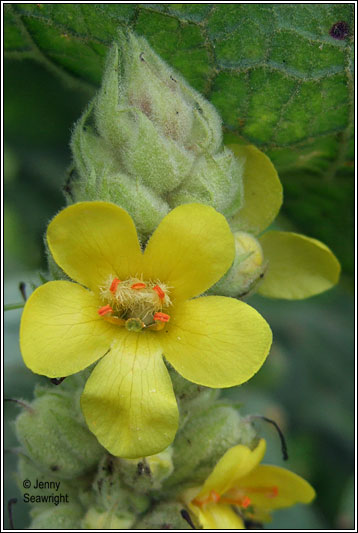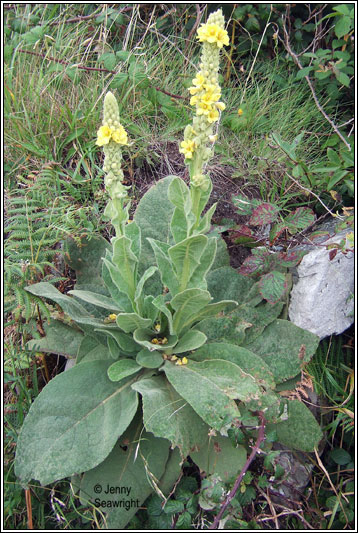 Photographs above: Sherkin Island, Co.Cork. August 2007