Irish wildflowers




Photos: Blarney, Co.Cork



Cowslip
Primula veris
Bainne bó bleachtáin
Family: Primulaceae

Flowering time: April-May. Perennial. Native / introduced.

Drooping umbels of apricot-scented yellow flowers with orange streaks inside corolla. Tall, upright flower stems. Leaves stalked, wrinkled, pale green. 10-30cm

Well-drained calcareous soils. Grassland, scrub, woodland edges, cliffs. Native in central Ireland, introduced in NE. Protected species in Northern Ireland.

Similar: False Oxlip, P. polyantha. Hybrid between primrose and cowslip.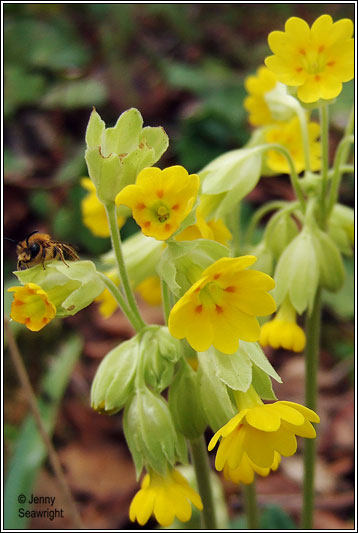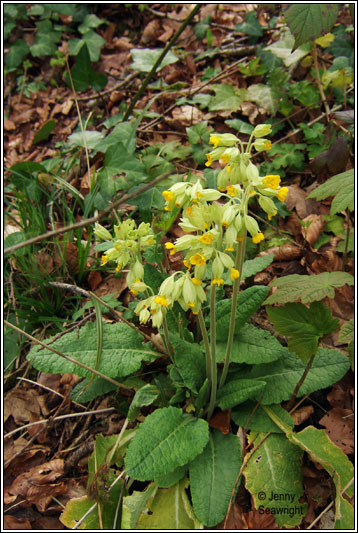 Cowslip. Blarney, Co.Cork. April 2008.