Irish wildflowers




Photographs: Co.Cork





Common Fleabane
Pulicaria dysenterica
Lus buí na ndreancaidí
Family: Asteraceae

Flowering: August-September. Perennial. Native.

Golden-yellow disc-shaped flowers. Inner florets tubular. Pappus hairs
unbranched. Slightly toothed wavy oblong leaves, hairy. Stem-clasping.
Spreads by means of many underground runners.
Branched, erect plant with soft downy hairs. Height: 20-60cm

Damp and clay soils, roadsides, ditches, fields.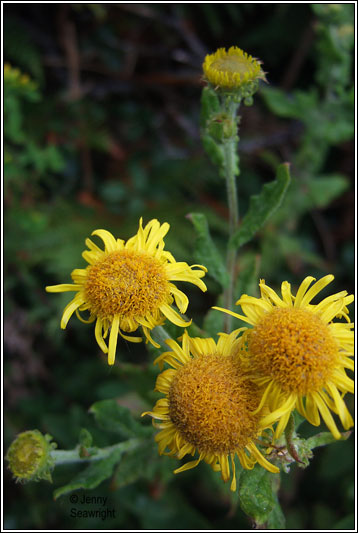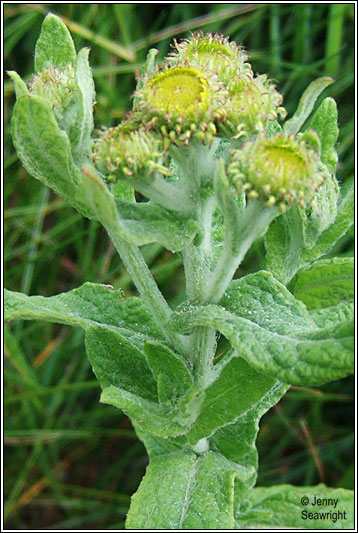 Photograph: August 2007

Photograph: July 2007