Irish wildflowers




Photographs: Burren, Co.Clare





Bloody Cranes-bill
Geranium sanguineum
Crobh dearg
Family: Geraniaceae

Flowering time: July-August. Perennial. Native.

Solitary crimson-pink flowers with un-notched petals and darker veins.
Leaves with 5-7 deep-cut lobes, long-stalked, hairy. Bushy or scrambling growth habit. Height/spread: 10-60cm.

Grassland and dunes on basic or calcareous soils. Native W, NW, E and central Ireland. Occasionally found as garden escape or discard.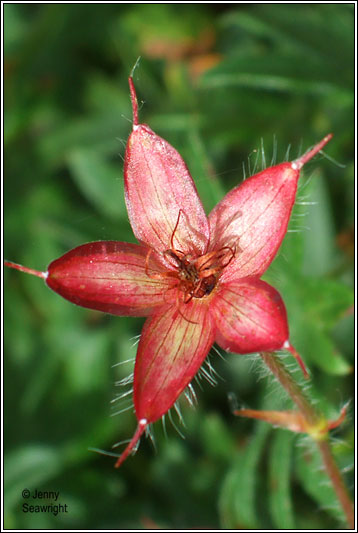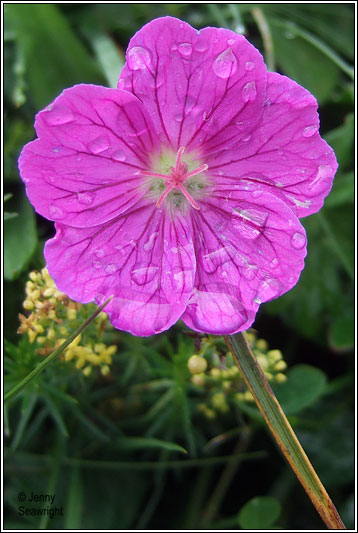 Photographs above: The Burren, Co.Clare.