Irish wildflowers




Photographs: Co.Cork





Heath Bedstraw
Galium saxatile
Luibh na bhfear gonta
Family: Rubiaceae

Flowering time: June-August. Perennial. Native.

Cymes of small white flowers, 4-petals. Leaves in whorls, 5-8, oblong-lanceolate, single veined. Forward pointing prickles on edges. Stems 4-angled, more/less prostrate to ascending, branched. Many mat-forming non-flowering shoots. Height/spread: To 20cm

Frequent on infertile acidic soils. Heaths, rocky ground, woodland, unimproved upland grassland, heathy road banks.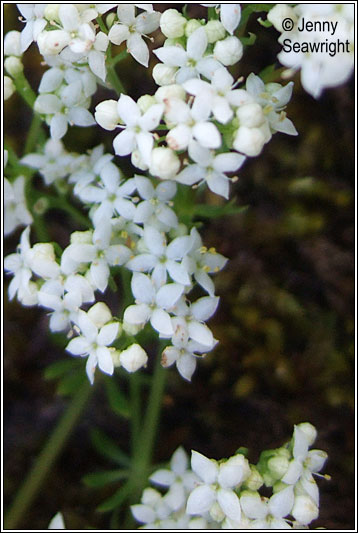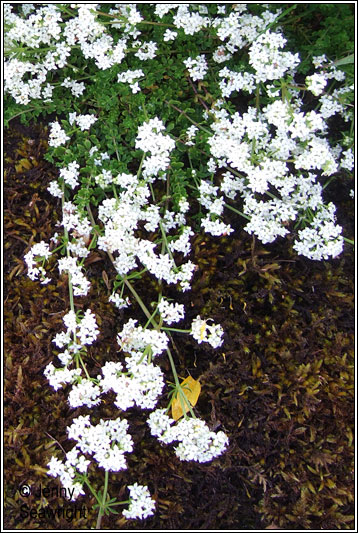 Photographs above: Ballingeary, County Cork.