Irish wildflowers








Lax-flowered Sea-lavender
Limonium humile
Lus liath na mara
Family: Plumbaginaceae

Flowering time: July-August. Perennial. Native.

Much-branched stems with clusters of small mauve-blue flowers. Greenish-purple calyx. Flower stems feel bumpy, height 10-30cm. Stalked leaves with single main vein, usually more than 5cm long.

Irish coasts, salt marshes, muddy sea-shores. Locally frequent, rare on N coast.

Similar: Rock Sea-lavenders, L. binervosum agg.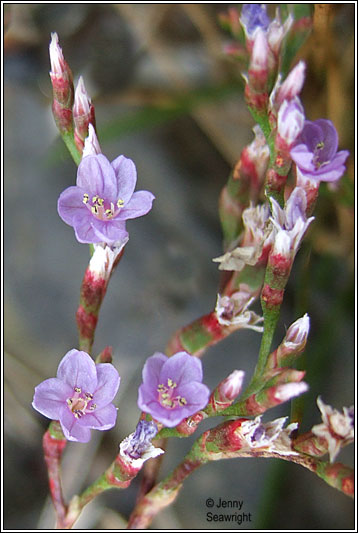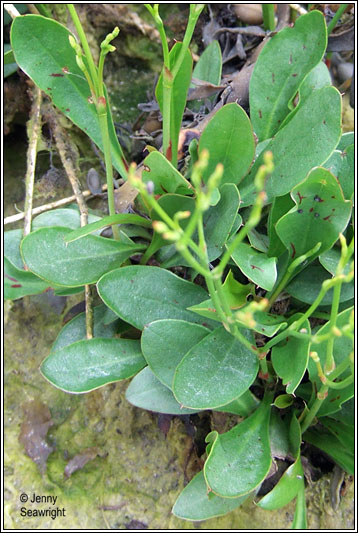 Photographs above: Toormore, Co.Cork. June 2007