Irish wildflowers




Photos: Co.Cork and Co.Clare



Sea Campion
Silene uniflora
CoireŠn mara
Family: Caryophyllaceae

Flowering time: June-August. Perennial. Native.

White flowers with inflated pinkish-brown cylindrical calyx tubes. Petals notched, overlapping. Flowering and non-flowering shoots are present. Small waxy leaves, narrow-oval. Mat-forming growth. Height: 8-25cm.

Coastal on cliffs and shingle, also found inland on mountains.

Similar: Bladder Campion, S. vulgaris. White flowers with deeply divided petals, not overlapping. Inland, sandy, open ground.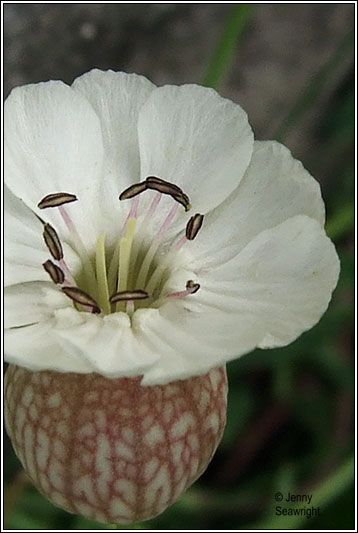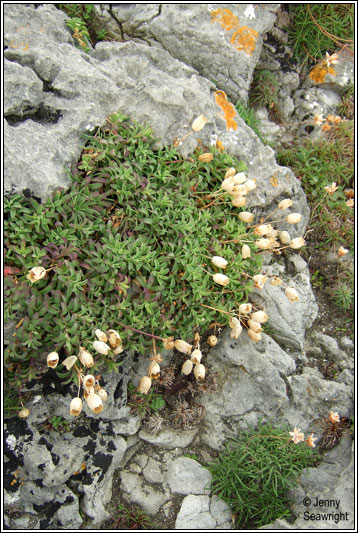 Above: Sea Campion. Poll Salach, the Burren Co.Clare. July 2008.