Irish wildflowers




Photos: Ballingeary, Co.Cork



Bog Stitchwort
Stellaria uliginosa
Tursarraing mhóna
Family: Caryophyllaceae

Flowering time: June-September. Perennial. Native.

Small white flowers, sepals longer than deeply-divided petals.
Pointed oval-lanceolate leaves grey-green, un-stalked. Stalked leaves on
non-flowering shoots. Hairless plant with straggling square stems, to 25cm.

Damp ground, wet woods, pond edges, often on acidic soils.

Similar: Lesser Stitchwort, S. graminea.
Longer, narrower leaves. Petals equal sepals.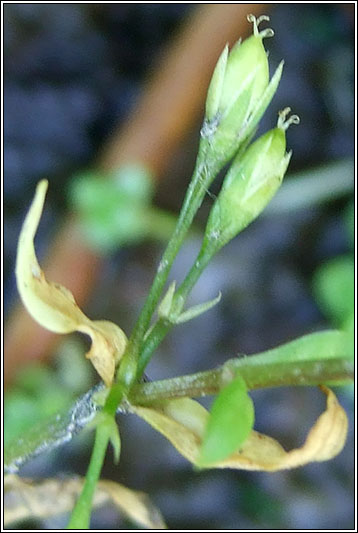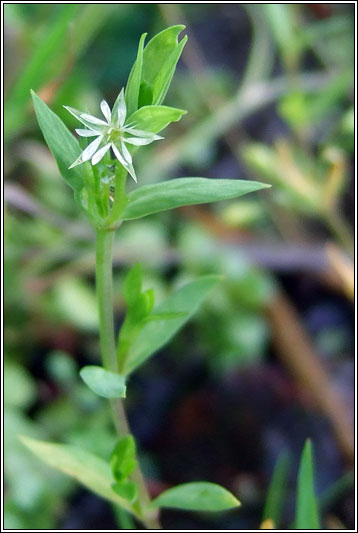 Above: Bog Stitchwort. October 2008