Irish wildflowers










Sea Holly
Eryngium maritimum
Cuileann trá
Family: Apiaceae

Flowering time: June-August. Perennial. Native.

Round heads of tiny pale-blue flowers with prickly bracts. Fruit covered with short spines. Broad leathery leaves, 3-5 lobed, with very spiny edges. Leaves are blue-green, with conspicuous white veins. Erect, stiff stems. Hairless, bushy, rigid plant. Height:30-60cm

Coastal. Sand or shingle beaches, dunes.
Can be locally frequent.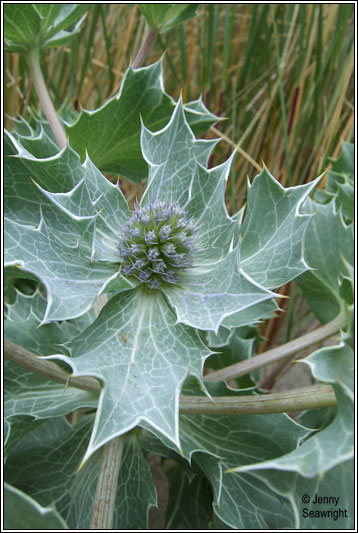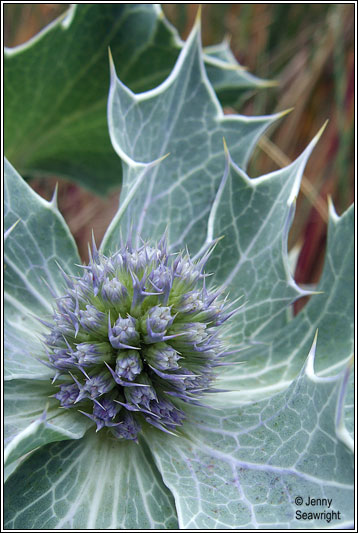 Photographs above: Greggane Strand, Rosscarberry, Co.Cork. June 2007