Irish wildflowers










Rosebay Willowherb / Fireweed
Chamerion angustifolium (Epilobium angustifolium)
Lus na tine
Family: Onagraceae

Flowering: July-September. Perennial. Introduced in most areas.

Tall leafless racemes of slightly irregular purple-pink flowers.
Leaves all alternate, narrow-lanceolate. Short-stalked.
Stems erect, unbranched, nearly hairless. Height: To 120 cm.

Locally frequent introduction, but also very rare native in some mountainous areas. Waste ground, cleared forestry, bog margins, roadsides, railway tracks.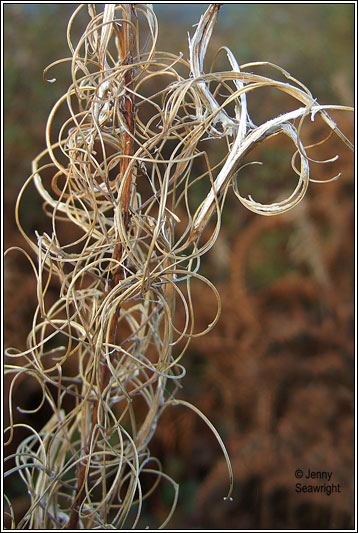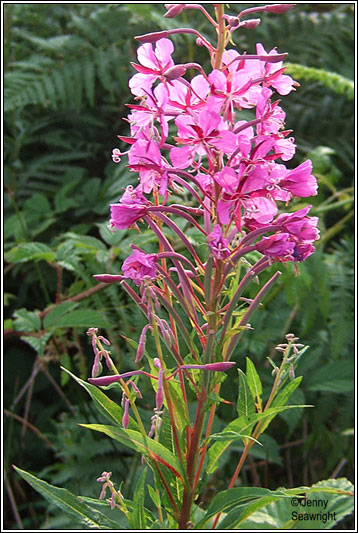 Above: Rosebay Willowherb. November and July 2006