Irish wildflowers








Tutsan
Hypericum androsaemum
Meas torc allta
Family: Hypericaceae

Flowering time: June-August. Deciduous. Native.

Yellow flowers followed by berries, red turning black. Not edible.
Opposite pairs of oval stalk-less leaves, slightly aromatic when bruised.
Stems woody at base, red-tinged. Height: To 70 cm.

Very frequent, hedgerows, woodland, cliffs.

Similar: Stinking Tutsan, H. hircinum. Strong, goat-like smell when crushed.
Occasional S, W Ireland. Introduced.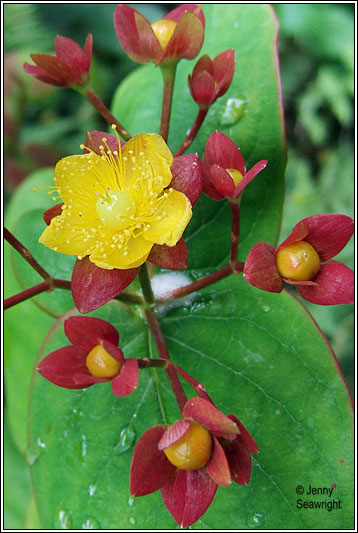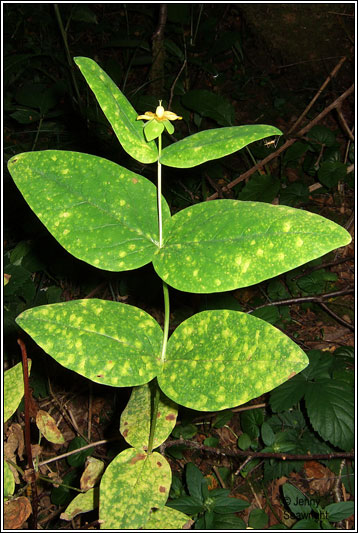 Photographs above: Tutsan. Ballingeary, Co.Cork. July 2007