Irish wildflowers




Photographs: County Cork



Greater Birds-foot-trefoil
Lotus pedunculatus
Crobh éin corraigh
Family: Fabaceae

Flowering time: June-August. Perennial. Native.

Yellow flowers, 5-12 per flower-head. Flower-buds sometimes streaked red. Elongated seed-pods. Leaflets blunt, broadly oval, 3 leaflets to each leaf. Hollow stems. Erect, sprawling plant, usually hairy, but can be variable. Height to 60cm.

Common in damp ground, meadows, marshes, wet roadsides.

Related: Hairy Birds-foot-trefoil, L. subbiflorus. 2-4 flowers on each stalk. Low, spreading. Very hairy stems, leaves. Rare, SW Ireland.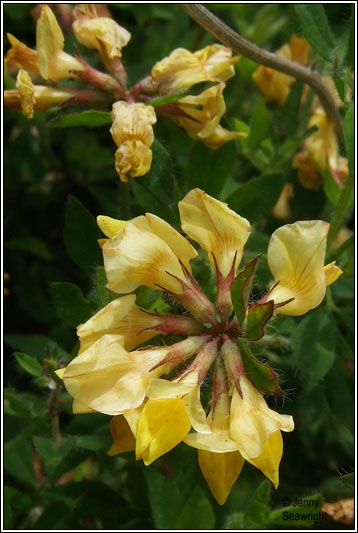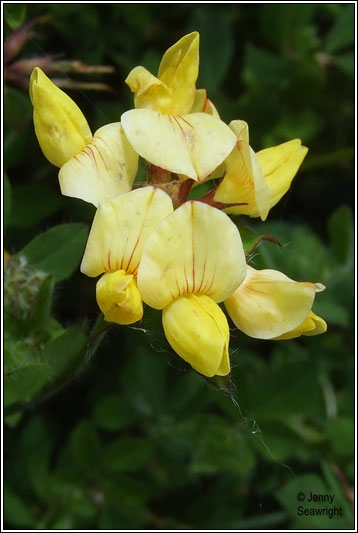 Above: pale-yellow form of Greater Birds-foot-trefoil. Ballingeary, County Cork. August 2008.