Irish wildflowers




Photos: Ballingeary, Co.Cork





Sheeps-bit / Sheeps Scabious
Jasione montana
Duán na gcaorach
Family: Campanulaceae

Flowering time: May - August. Usually biennial. Native.

Terminal heads of stalked bright blue flowers. Surrounded by toothed green bracts. Fruit capsules with several seeds. Leafy flower stems, lower often branched. Leaves spoon-shaped or lanceolate, undulate, hairy. Lower leaves in basal rosettes. Erect or sprawling growth habit. Height: 5-40cm.

Rocky, sandy ground. Dunes, cliffs, heaths, dry grassland.
Frequent except central Ireland.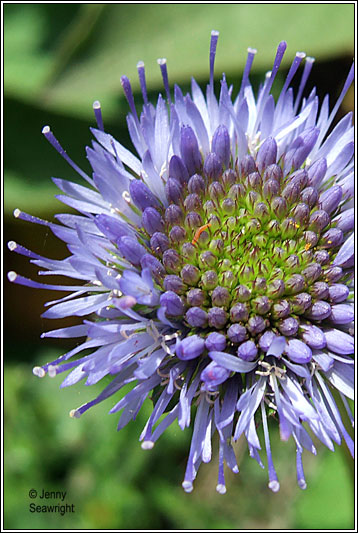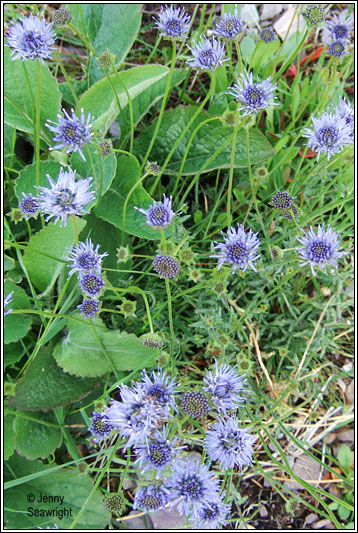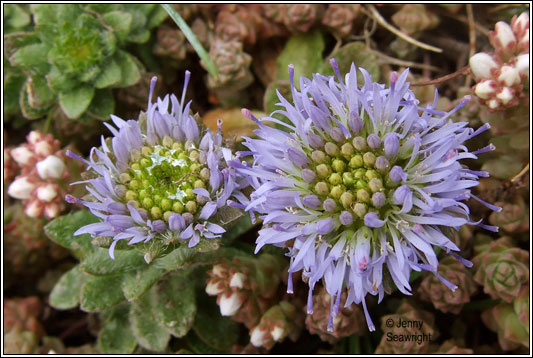 Immediately above: Sheeps-bit. Ardmore, Co.Waterford. May 2008