Irish wildflowers










Bog Pimpernel
Anagallis tenella
Falcaire corraigh
Family: Primulaceae

Flowering time: June-August. Perennial. Native.

Small white flowers, appear pink because of crimson veins. Calyx 5-lobed.
Leaves are short-stalked, broad-oval or round, opposite.
Tiny creeping plant, rooting at stem nodes. Spread: 7-18 cm

Found in wet meadows, bogs, on damp sand or peat. Abundant in the West,
local elsewhere in Ireland.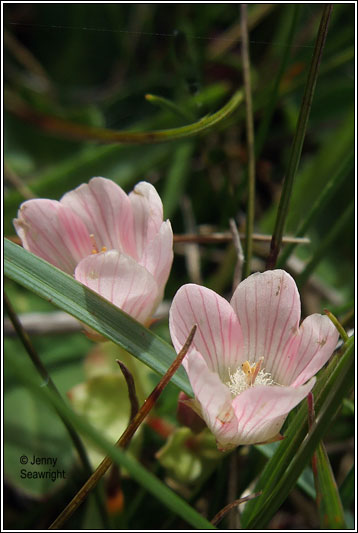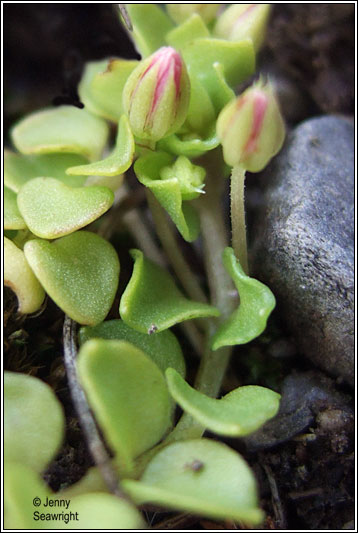 Photographs above: Near Mizen Head, Co.Cork. June 2007