Irish wildflowers










Procumbent Pearlwort
Sagina procumbens
Mongán sinté
Family: caryophyllaceae

Flowering time: May-September. Perennial. Native.

Tiny flowers with 4 or sometimes 5 greenish sepals but usually no petals.
Very low growing central leaf rosette, long rooting runners bearing flowers.
Linear leaves, pointed at ends. Height: 3-5 cm

Widespread and often abundant. Bare or trampled ground. Paths, lawns, waste ground, hedgebanks, walls. Also mountain flushes, on rocks in rivers, forest rides.


Similar: Heath Pearlwort, S. subulata.
Small white flowers with 5 petals more/less equal in length to sepals.
Flowering June-August. Occasional near N, W, SW coasts.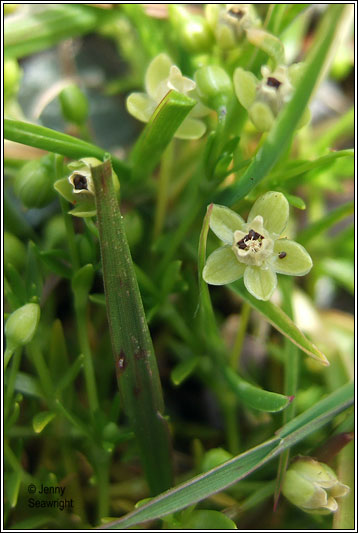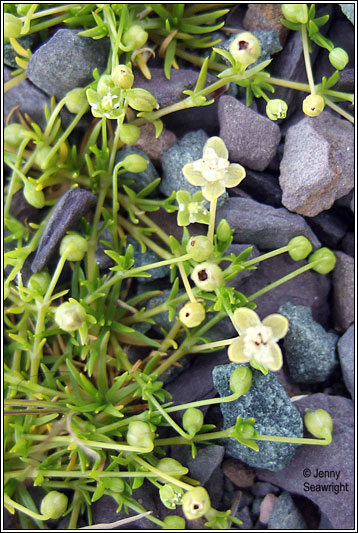 Photographs above: Ballingeary, Co.Cork. May 2007