Irish wildflowers sitemap

More: Trees



Field Maple
Acer campestre
Mailp
Family: Aceraceae

Flowering April - May. Deciduous. Introduced.

Small erect clusters of greenish-yellow flowers. Hairy fruit with horizontal wings, but produces fruit erratically. Smallish leaves with 3-5 oblong, blunt lobes with hairy margins. Pale-grey bark, downy twigs. Grows as a large shrub or small tree, to 20m. Variable.

Prefers moist, base-rich soils. Frequently planted, roadsides, hedges, amenity areas, occasionally naturalises.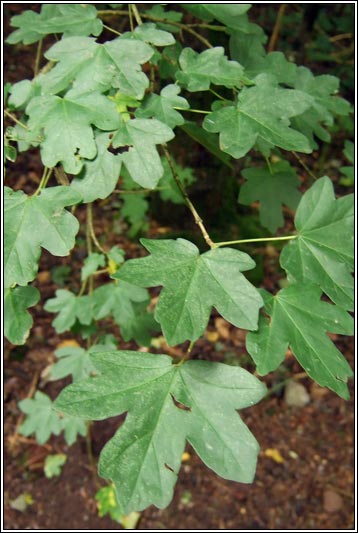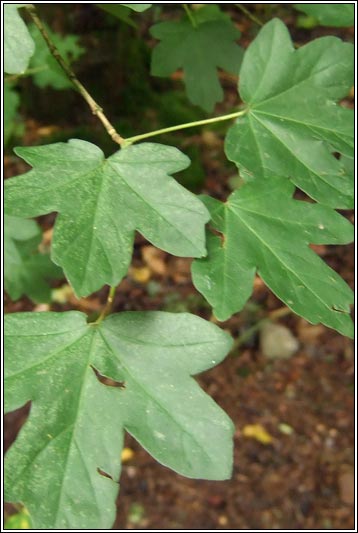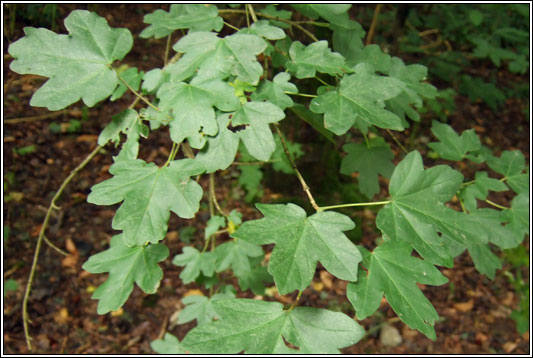 Field Maple, Acer campestre