Irish wildflowers sitemap

More: Rushes, Wood-rushes





Saltmarsh Rush
Juncus gerardii
Luachair mhuirisce
Family: Juncaceae

Flowering June - July. Perennial. Native.

Few-flowered inflorescence, as long as or longer than bract. Seed capsule brown, acute, usually not longer than dark-brown perianth. Dark dull-green leaves, narrow, channelled. Creeping rhizomes, forming large patches of shoots. Height to 60cm.

Coastal, found on damp, saline ground round Irish coast. Very frequent in upper parts of salt-marshes.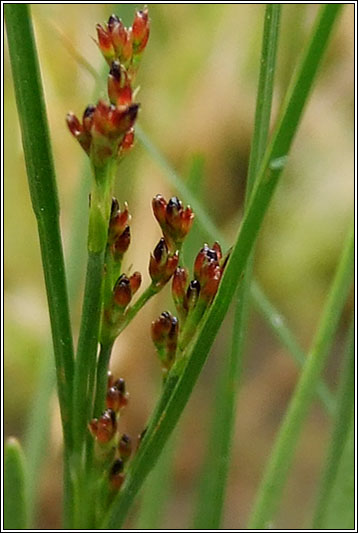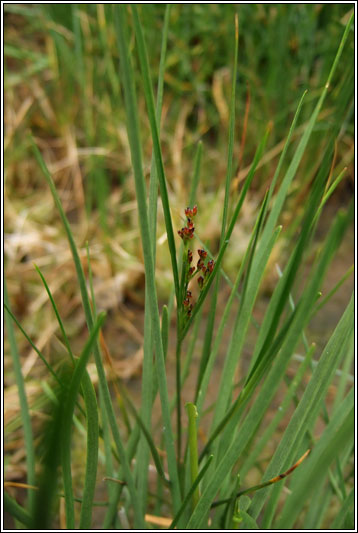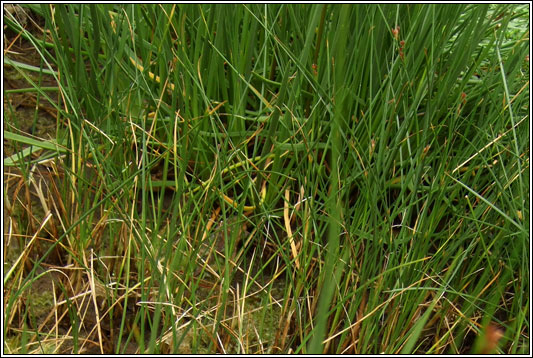 Saltmarsh Rush. Co.Waterford. May 2008