Irish wildflowers Sitemap

More: Ferns





Lemon-scented Fern
Oreopteris limbosperma
Raithneach bhuí
Family: Thelypteridaceae

Spores ripen July - August. Deciduous. Native.

Erect yellowish-green fronds, 30-100cm. Fronds widest at centre, very narrow at base. Once-pinnate, pinnae broad-based, blunt, margins untoothed. Young fronds lemon-scented when crushed. Short stalks, sparsely scaly. Sori small, at outer edges of segments.

Damp, humus-rich acidic ground, mountain slopes, woodland, edges of ditches and streams. Scattered distribution, rare.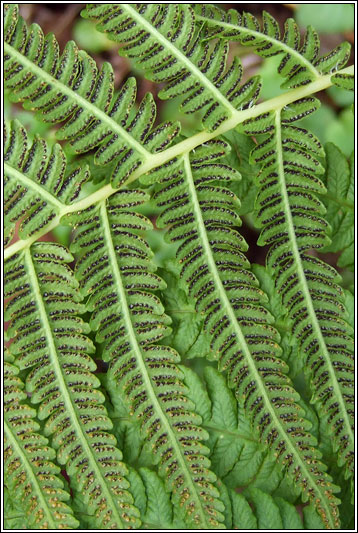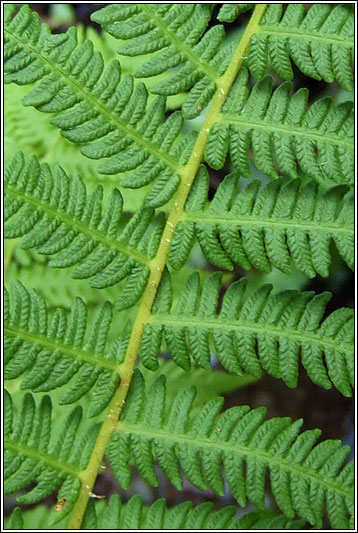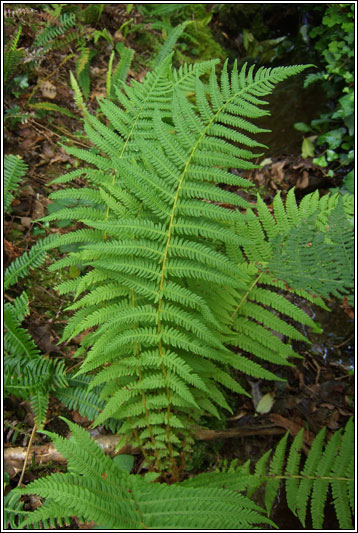 Lemon-scented Fern. Coomhola, County Cork. August 2008