Irish wildflowers Sitemap

More: Ferns





Common Polypody
Polypodium vulgare
Scim chaol
Family: Polypodiaceae

Spores ripen August - March. Evergreen. Native.

Narrow oblong fronds, more/less parallel-sided for most of their length. Segments usually un-toothed, tips blunt. New leaves are produced in early summer. Young sori are circular. Ripe sporangia hairless, annulus are reddish-brown.

Tolerant of exposure. Well-drained, often acidic walls, roadside banks, rocky outcrops. Also found on trees.

Sterile but vigorous hybrids with Intermediate Polypody occur: P. x mantoniae. Probably under-recorded.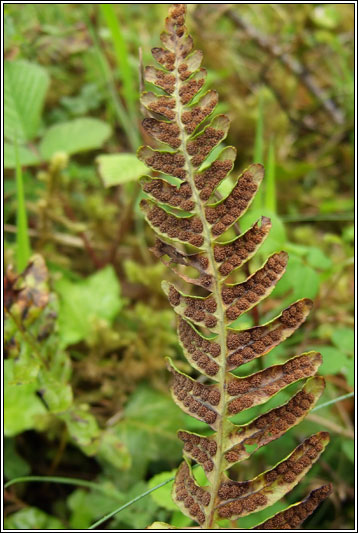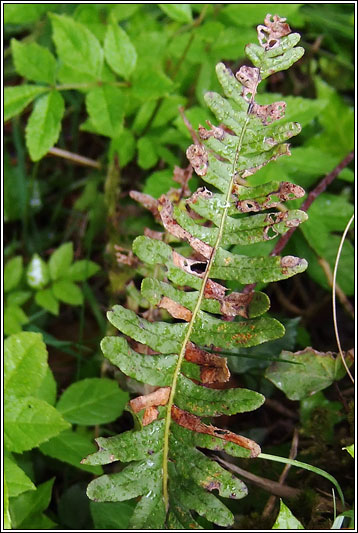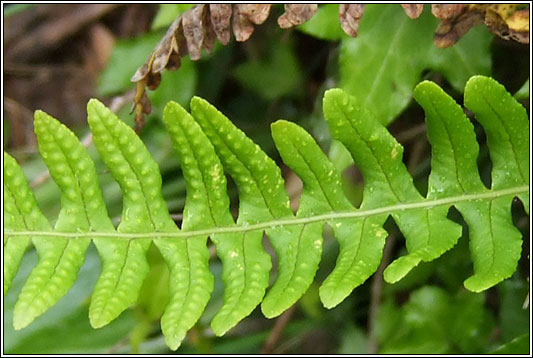 Common Polypody. Co.Waterford. May 2008