Irish wildflowers Sitemap

More: Ferns





Royal Fern
Osmunda regalis
Raithneach ríuíl
Family: Osmundaceae

Spores ripen June-August. Deciduous. Native.

Distinctive tall stately fern with dense clump of fronds 60-160cm. Pale green 2-pinnate erect sterile fronds. Taller fertile fronds in centre, narrow upper leaflets covered with rich-brown spores.
Short stout stem. Young stalks are covered with golden-brown hairs, soon falling off.

Boggy or marshy ground, woods, fens, wet fields.
Very frequent in most of Western half of Ireland, rarer in East. Native, also frequently planted.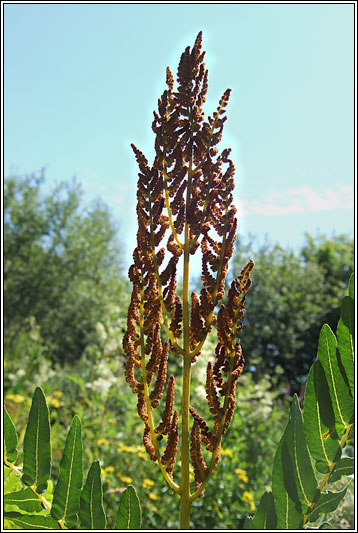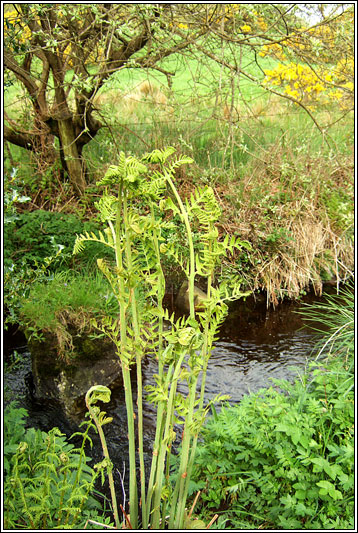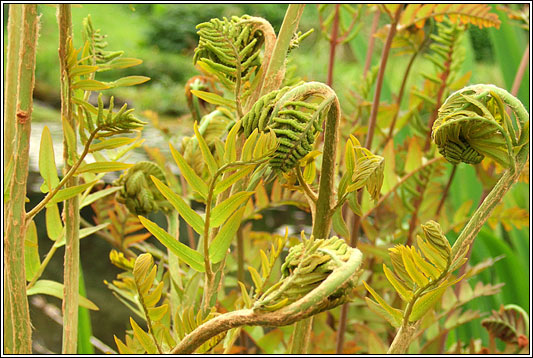 Photographs above: Ballingeary, Co.Cork.