Irish wildflowers Sitemap

More: Ferns





Sea Spleenwort
Asplenium marinum
Fionncha mara
Family: Aspleniaceae

Spores ripen June - September. Evergreen perennial. Native.

Tufted evergreen, glossy-green fern. Lanceolate, leathery fronds, widest in middle, once pinnate. Pinnae blunt-toothed. Frond midrib with narrow green wings. Stalks shorter than blades, often purplish.
Sori linear, 3-5mm long with brown, untoothed indusia.

Coastal, moist cliff and rock crevices, occasionally on coastal walls. Mainly S, W, N Ireland. Requires frost-free enviroment.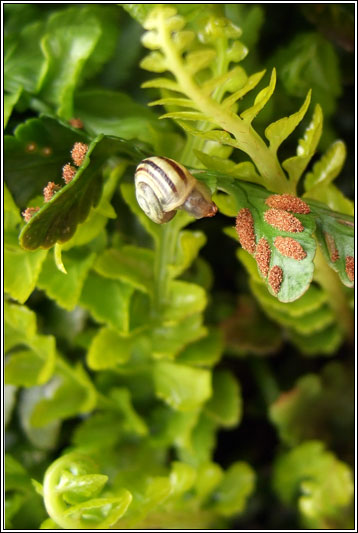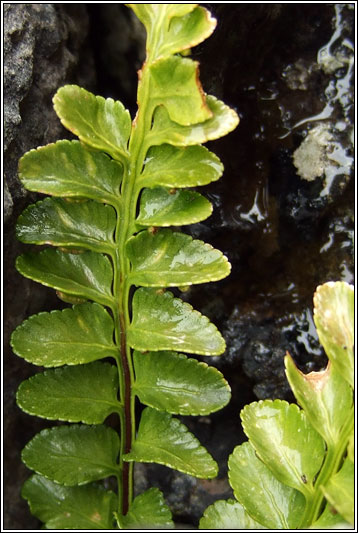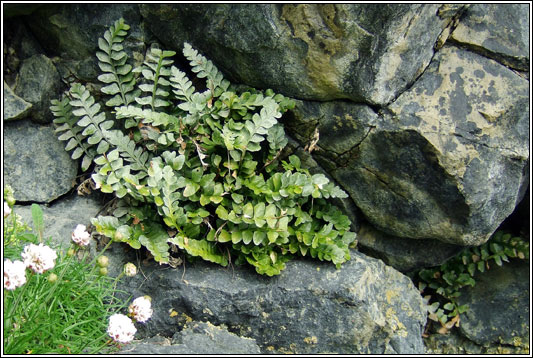 Sea Spleenwort. The Burren, Co.Clare. May 2008