Irish wildflowers Sitemap

More: Fern Allies
Horsetails, Clubmosses, Quillworts





Water Horsetail
Equisetum fluviatile
Scuab eich uisce
Family: Equisetaceae

Cones ripen June - July. Deciduous perennial. Native.

Smooth stems with 10-25 very fine ridges and large central cavity. Unbranched or branched with whorls of simple leaves. Tight green sheaths, sometimes orange tinged. Short dark teeth, pale-edged. Barrel-shaped cones with rounded tips on some shoots.

Very frequent in and beside freshwater ditches, ponds, lakes and rivers. Tolerates wide range of water depth, nutrient and ph levels.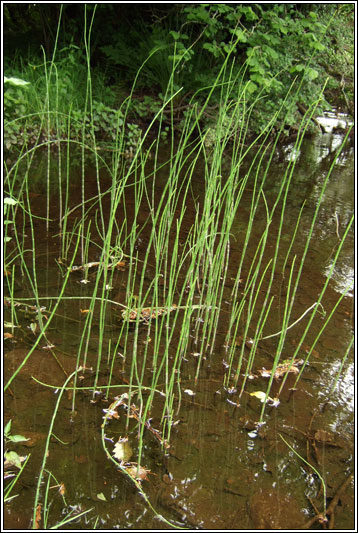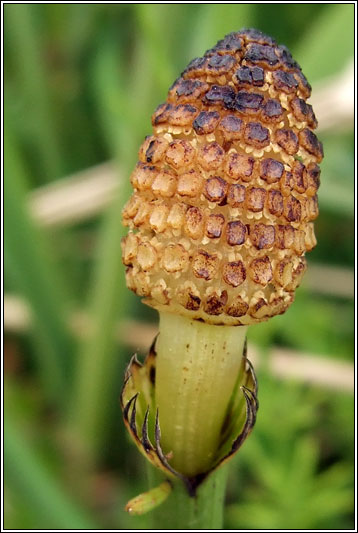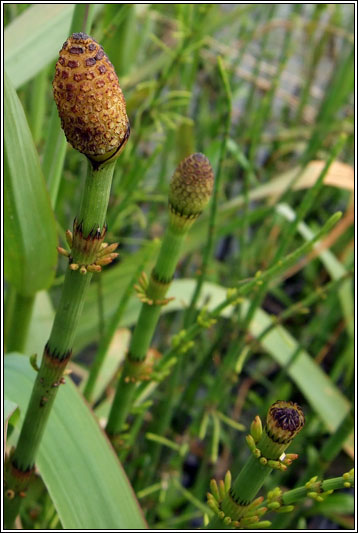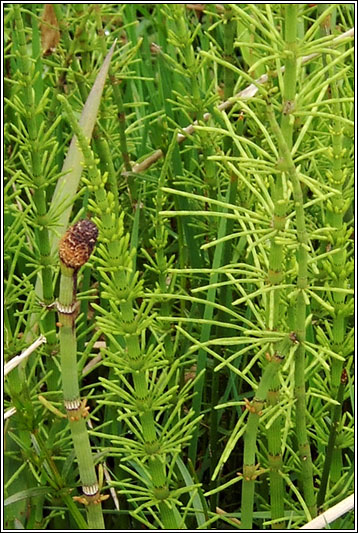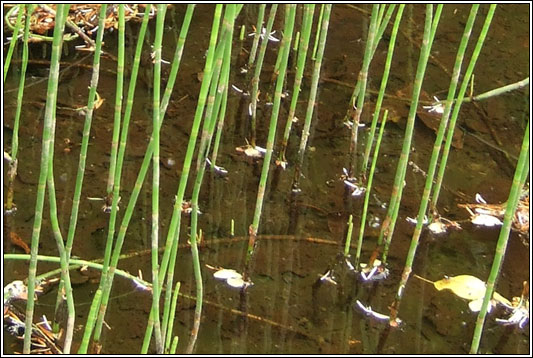 Water Horsetail. Inchigeela, Co.Cork and the Gearagh Co.Cork. May and June 2008