Irish wildflowers Sitemap

More: Fern Allies
Horsetails, Clubmosses, Quillworts





Kraus's Clubmoss / Mossy Clubmoss
Selaginella kraussiana
Garbhógach gharraí
Family: Selaginellaceae

Spores ripen July - September. Perennial. Introduced.

Moss-like creeping stems with opposite pairs of flattened, pointed, lanceolate leaves. Side leaves more than 2x long as leaves above and below stem. Short, 4-angled cones sometimes produced.

Garden cultivar originally from South Africa, occasionally naturalised in damp, shady woods, lawns, gardens and former demesmes.
First recorded in the wild from Tullaghan, Co. Leitrim in 1917. Occasional, mainly S, SW Ireland.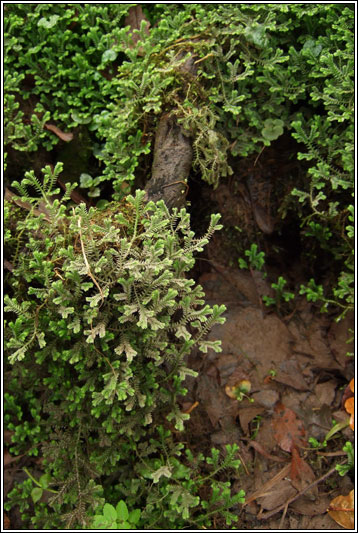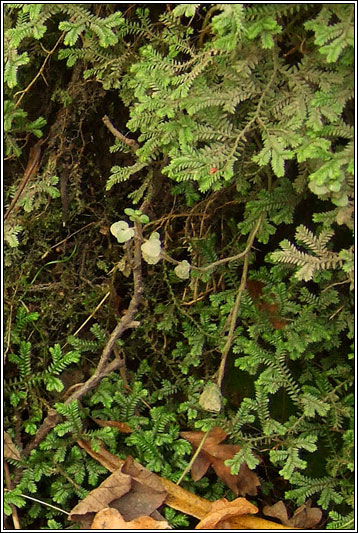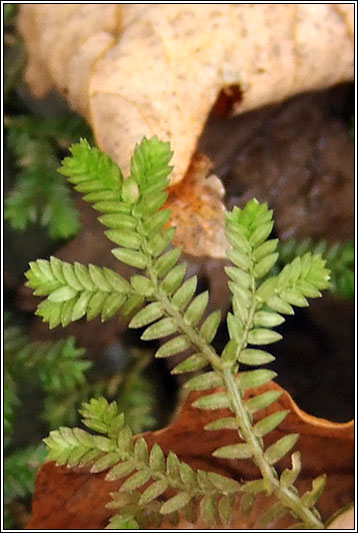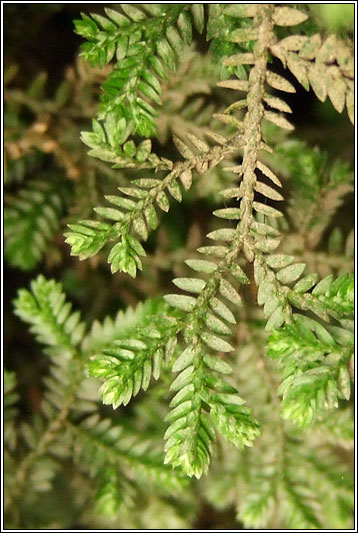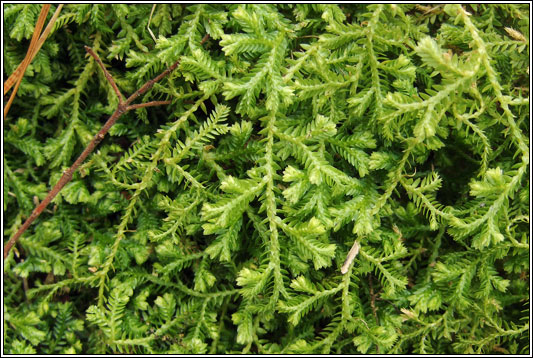 Kraus's Clubmoss. Inishannon and Bantry, Co.Cork.